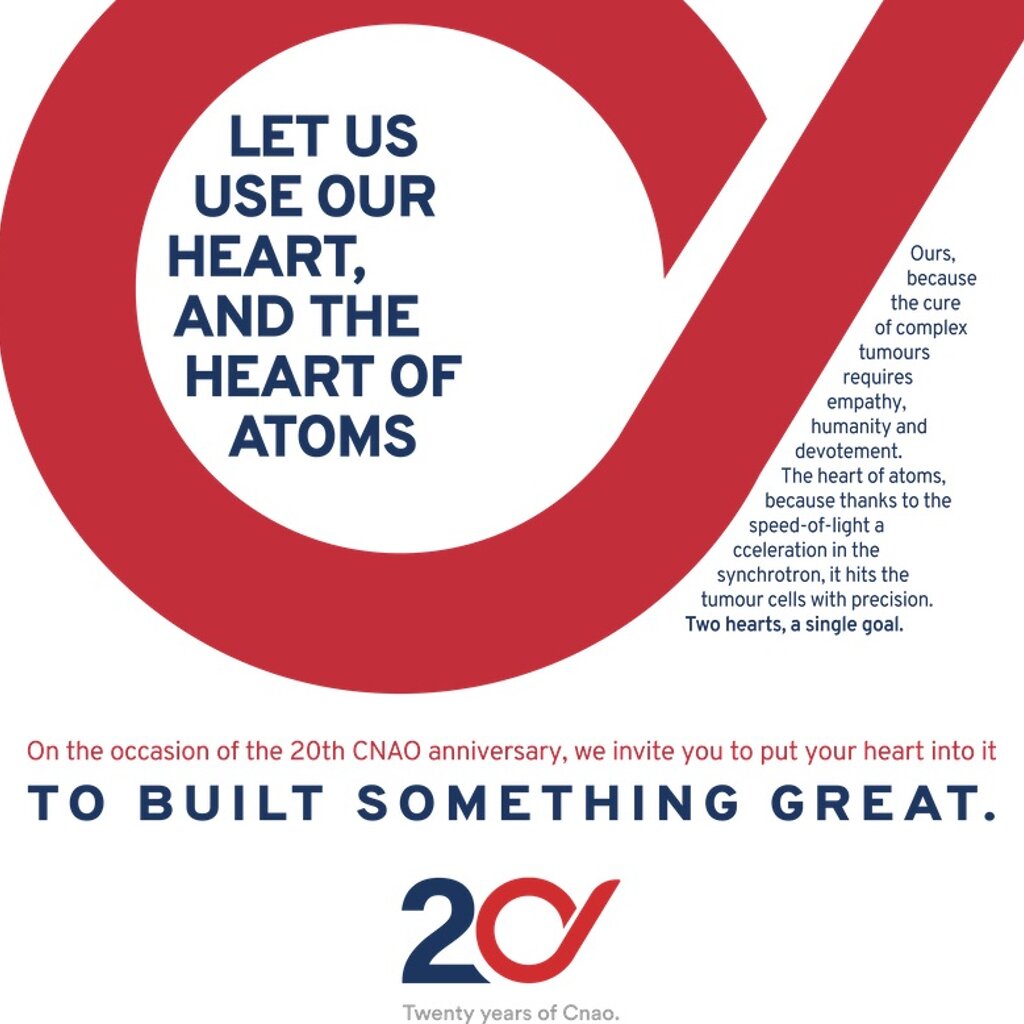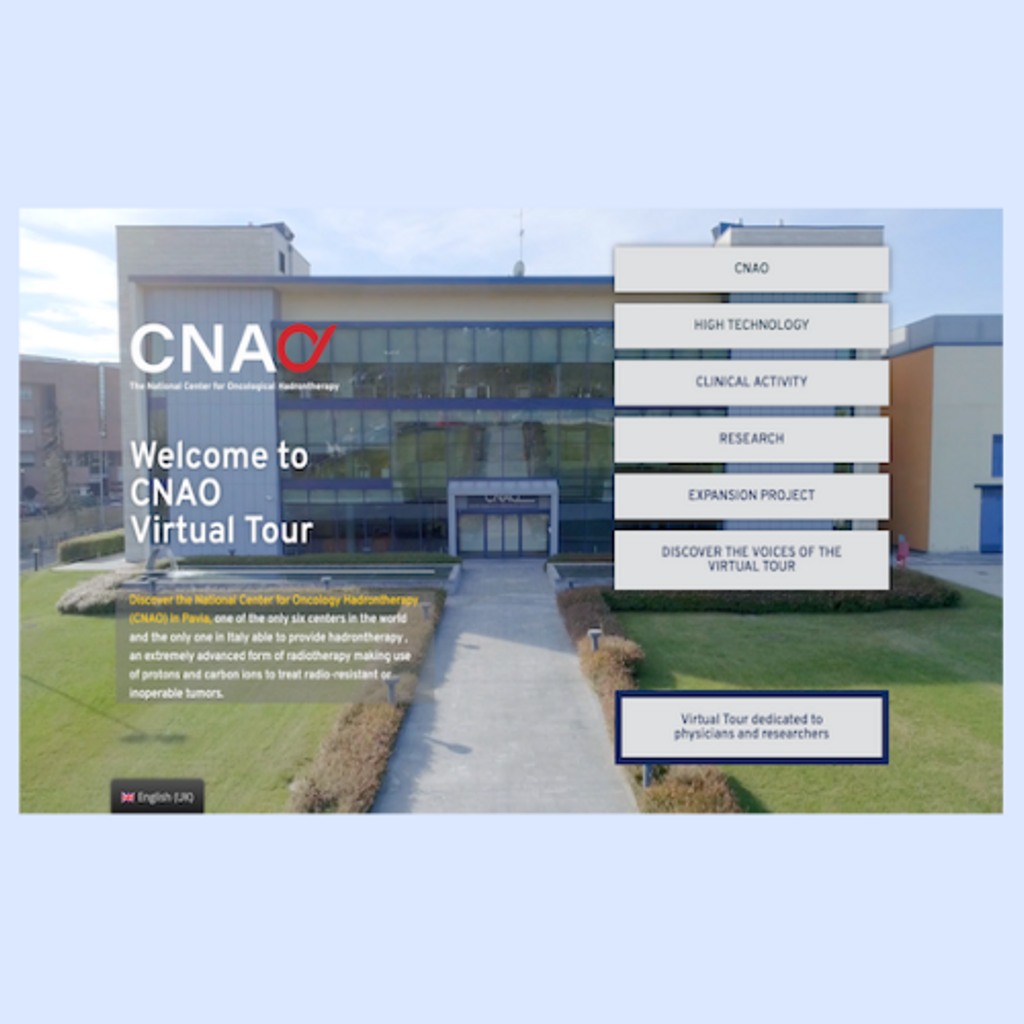 Discover the activities of the Center through CNAO VIRTUAL TOUR. Videos, interviews,
3D images and
presentations of
our experts
CNAO PRESENTS THE PATIENT'S COURSE HEAD AND NECK DISTRICT
This video project has been realized in collaboration with the University of Pavia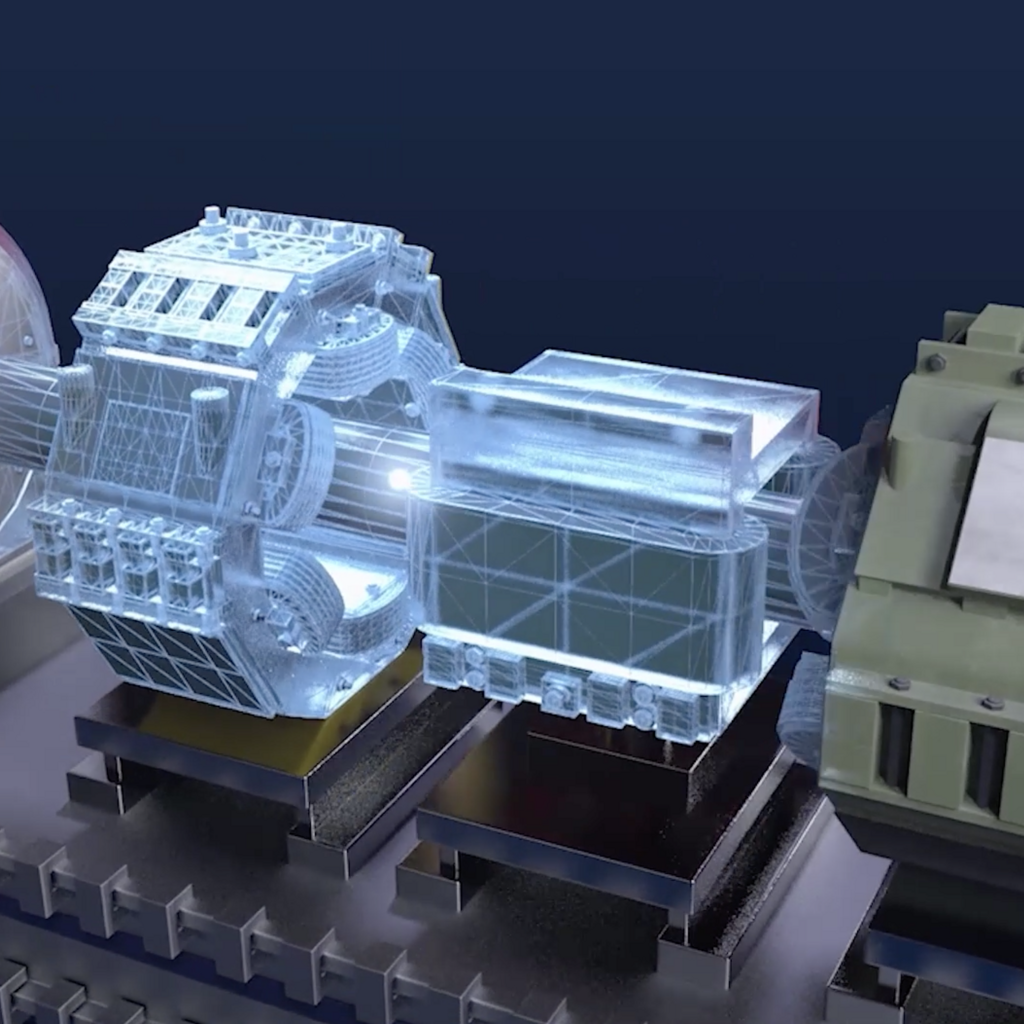 DISCOVER THE EDUCATIONAL VIDEO "THE PARTICLE TRAVEL"
REALIZED BY IED FOR CNAO
The video shows the particle travel from the synchrotron, where it is born and accelerated, to the treatment rooms and finally act selectively on the tumor lesion.
The video has been realized by the students of the CG Animation course of the European Institute of Design in Milan. Professor Ugo Amaldi, President emeritus of TERA Foundation, and Gabriella Greison, physicist, writer and theatrical performer, have given their voices to this charity project.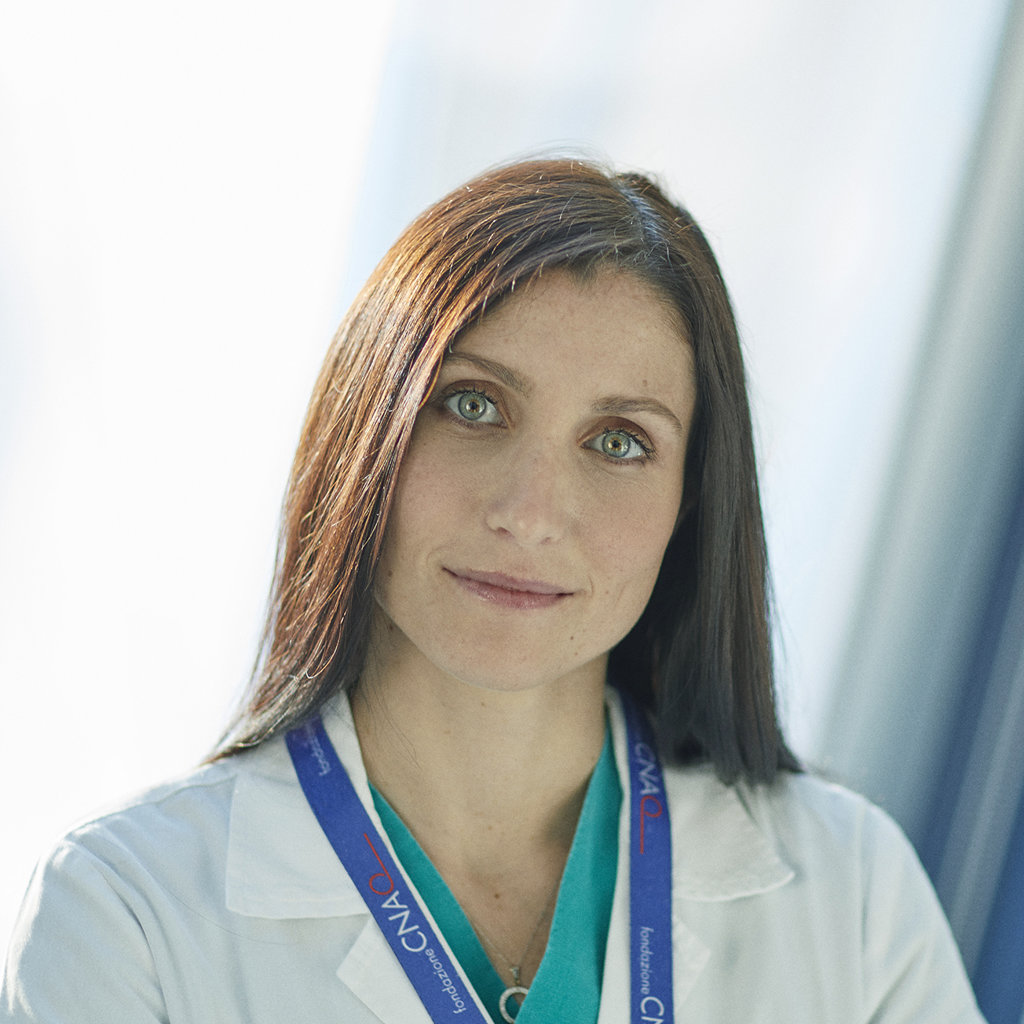 ASK CNAO IF YOUR CASE CAN BE TREATED WITH HADRONTHERAPY
Find out which tumours can be effectively treated applying hadrontherapy. Send your clinical documentation for a preliminary evaluation.
HADRONTHERAPY IS COVERED BY THE ITALIAN NATIONAL HEALTH SERVICE
Italian citizens can receive hadrontherapy treatment for free. Since 2017 hadrontherapy falls within the category of the Basic Benefit Package included in the Italian National Health Service.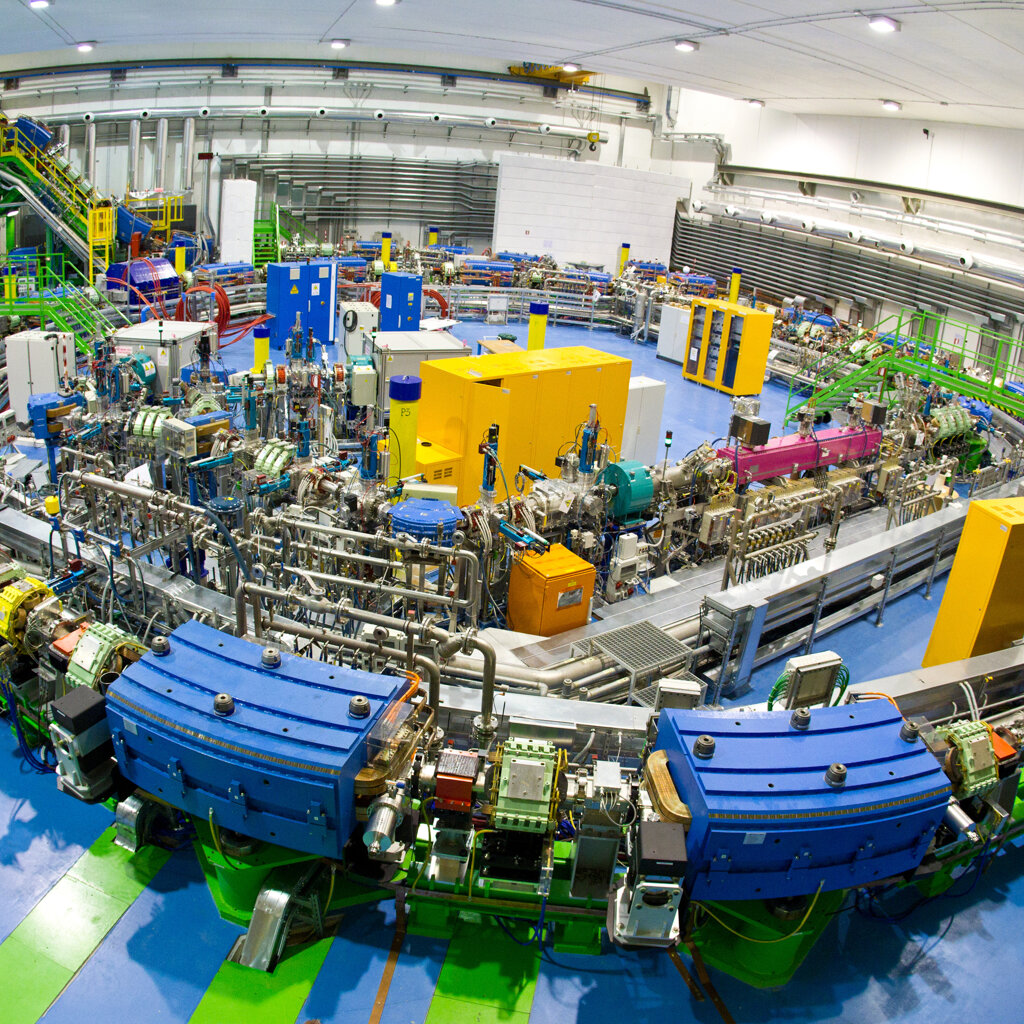 AT CNAO, TUMOUR RESEARCH TRAVELS AT 200 THOUSAND KM/SEC
At CNAO, scientific progress, which is the main pillar for any medical innovation, is moving at full speed.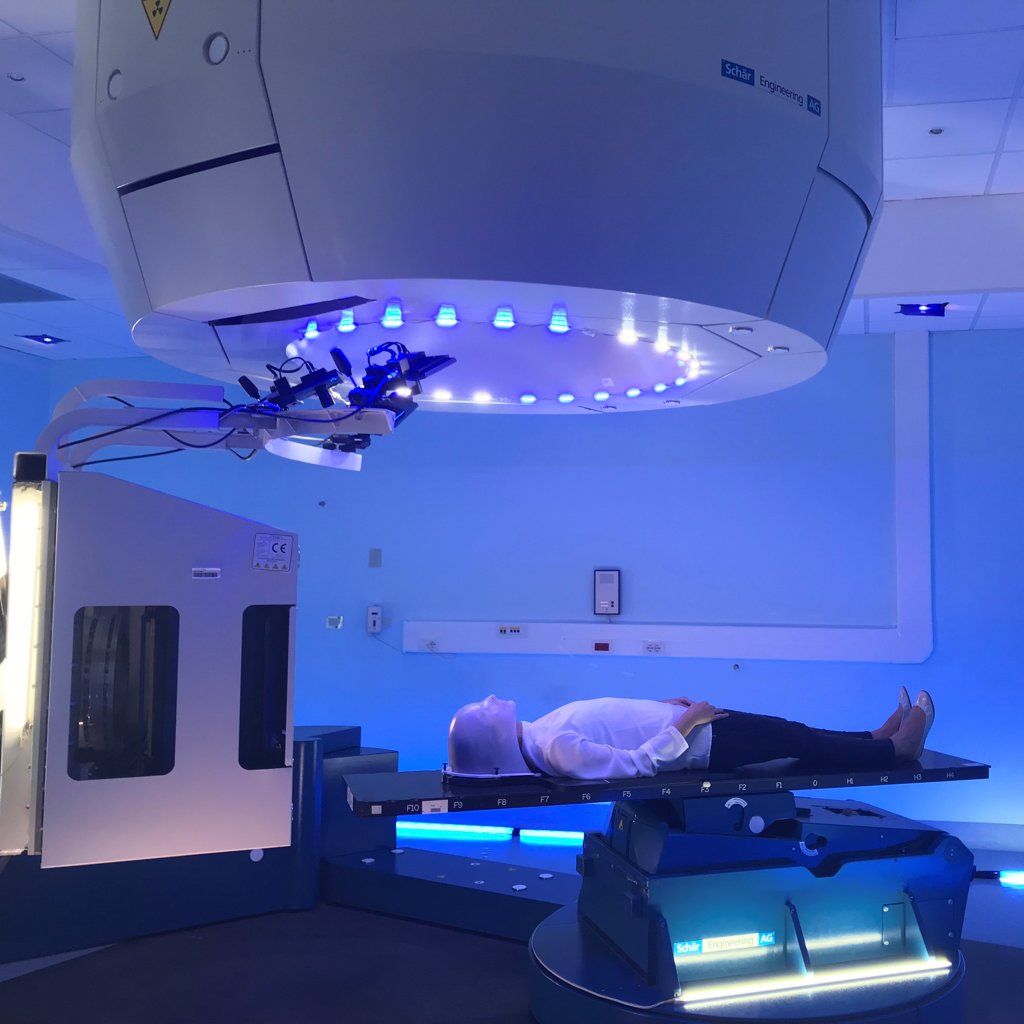 RISKS OF DEVELOPING A SECONDARY TUMOUR ARE SIGNIFICANTLY LOWER WITH HADRONTHERAPY THAN WITH RADIOTHERAPY
Unlike radiotherapy, that uses X rays, hadrontherapy uses carbon ions and protons. In this way, tumours can be accurately 'attacked' and thus healthy tissues around the target hit are not affected and there is less chance that secondary tumours appear.
CNAO IS THE ONLY CENTRE IN ITALY TO USE CARBON ION HADRONTHERAPY
But what are the advantages of carbon ions? The are three times more effective on the DNA of tumour cells than the X rays used in traditional radiotherapy.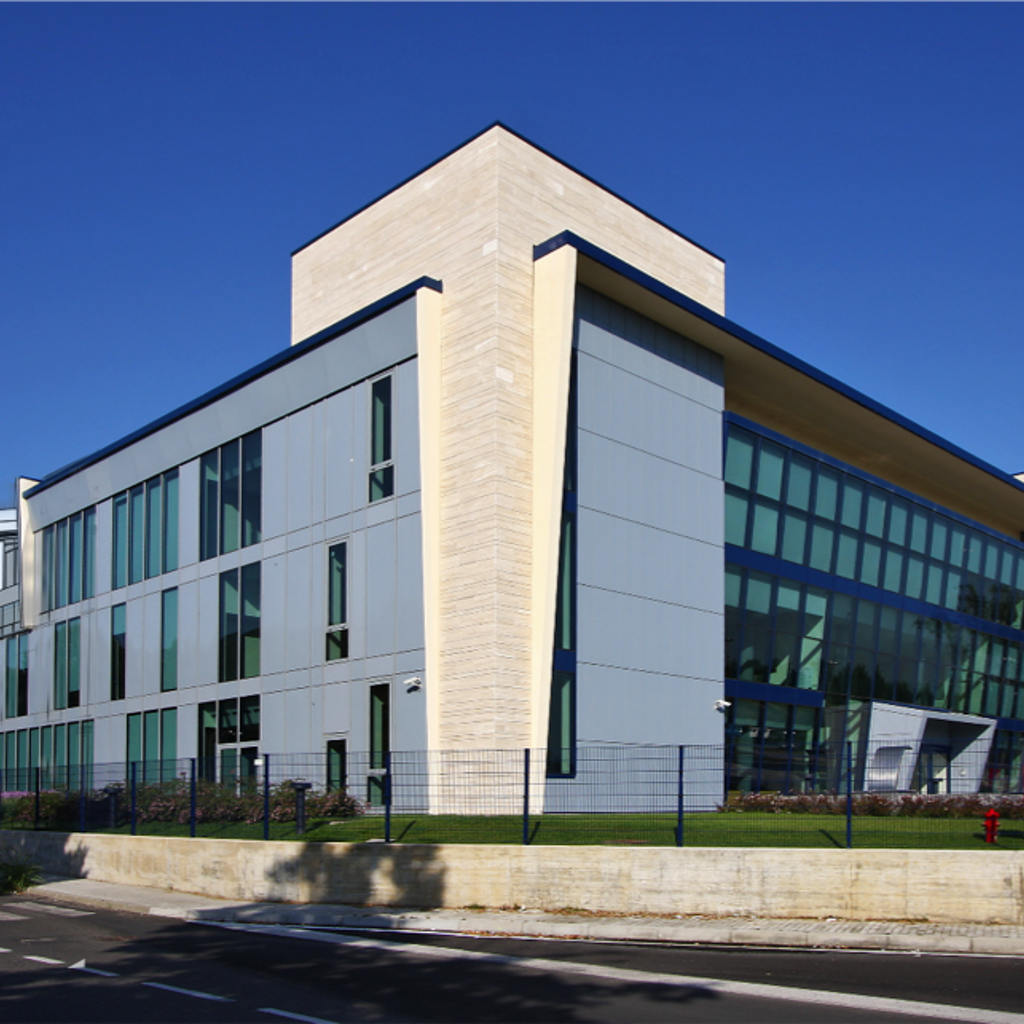 IT LOOKS LIKE SCIENCE FICTION
BUT IT IS A SCIENCE FACT
It is not science fiction. It is the CNAO of Pavia: one of the six centres in the world that treat tumours- even those that are inoperable and resistant to traditional radiotherapy- using an accelerator of particles (carbon ions and protons) similar to those used at CERN.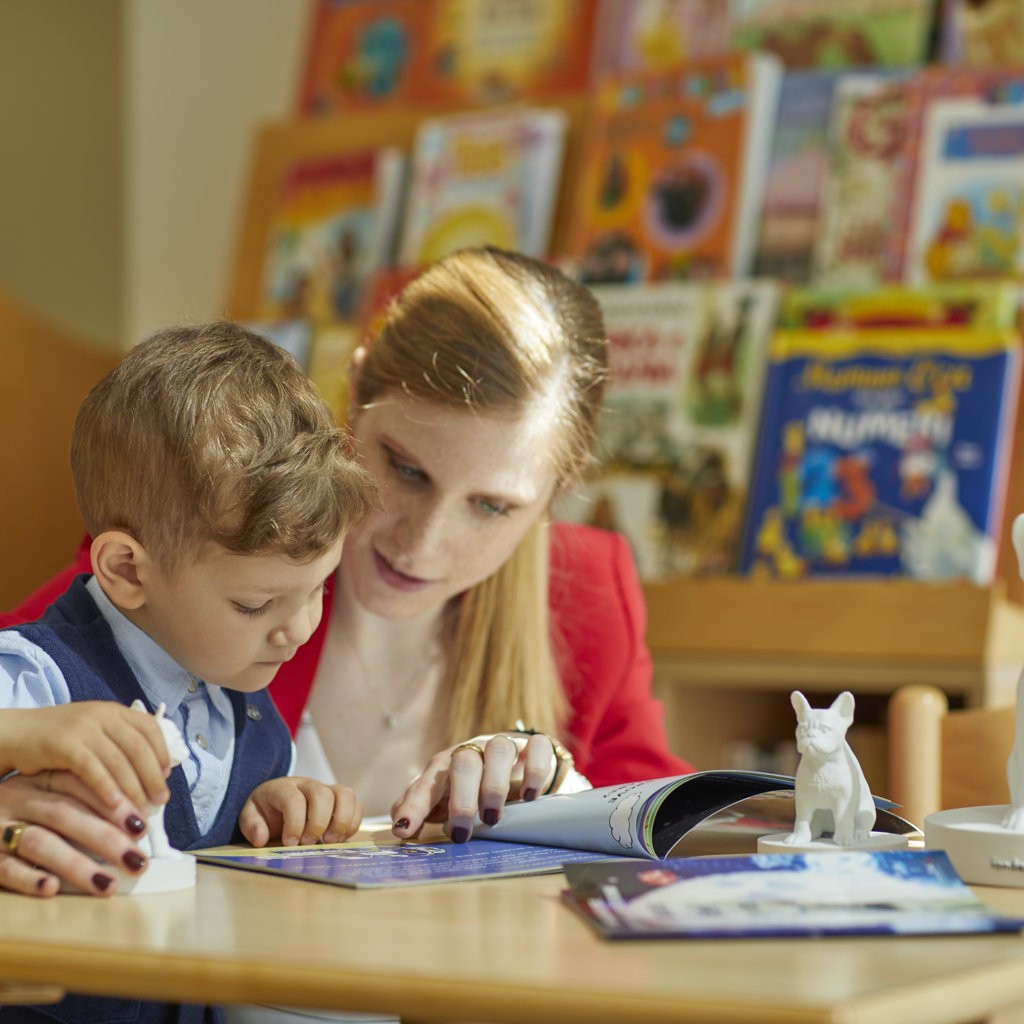 SOME PAEDIATRIC TUMOURS CAN BE TREATED WITH HADRONTHERAPY
The advantages? Only the tumour is 'hit' and surrounding tissues are not damaged and the risk of developing radiation-induced secondary tumours is drastically reduced.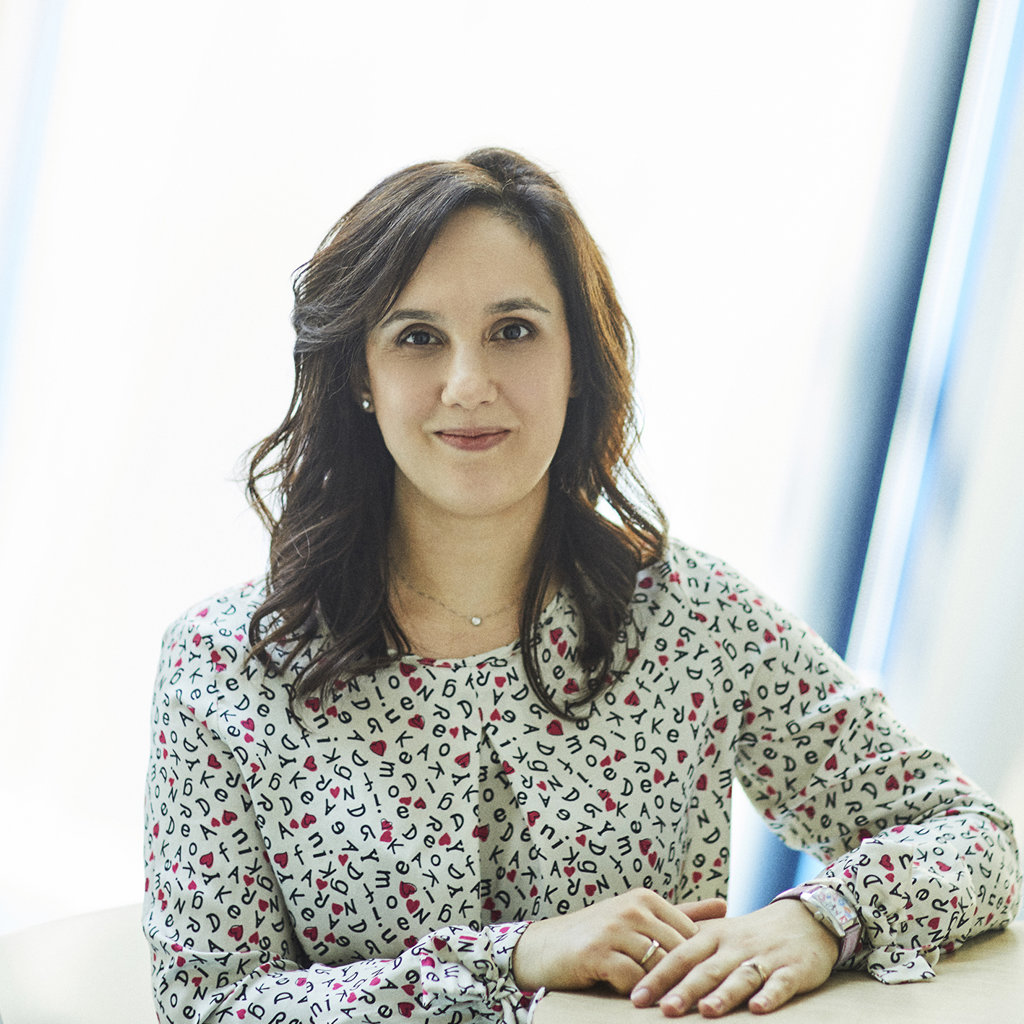 HOPE FOR SOME INOPERABLE OR RADIO-RESISTANT TUMOURS
READ THE MOST BEAUTIFUL TESTIMONIALS
"I discovered that I had an inoperable tumour when I was 9 months pregnant. Thanks to CNAO, today my 3-year old daughter and I are both fine."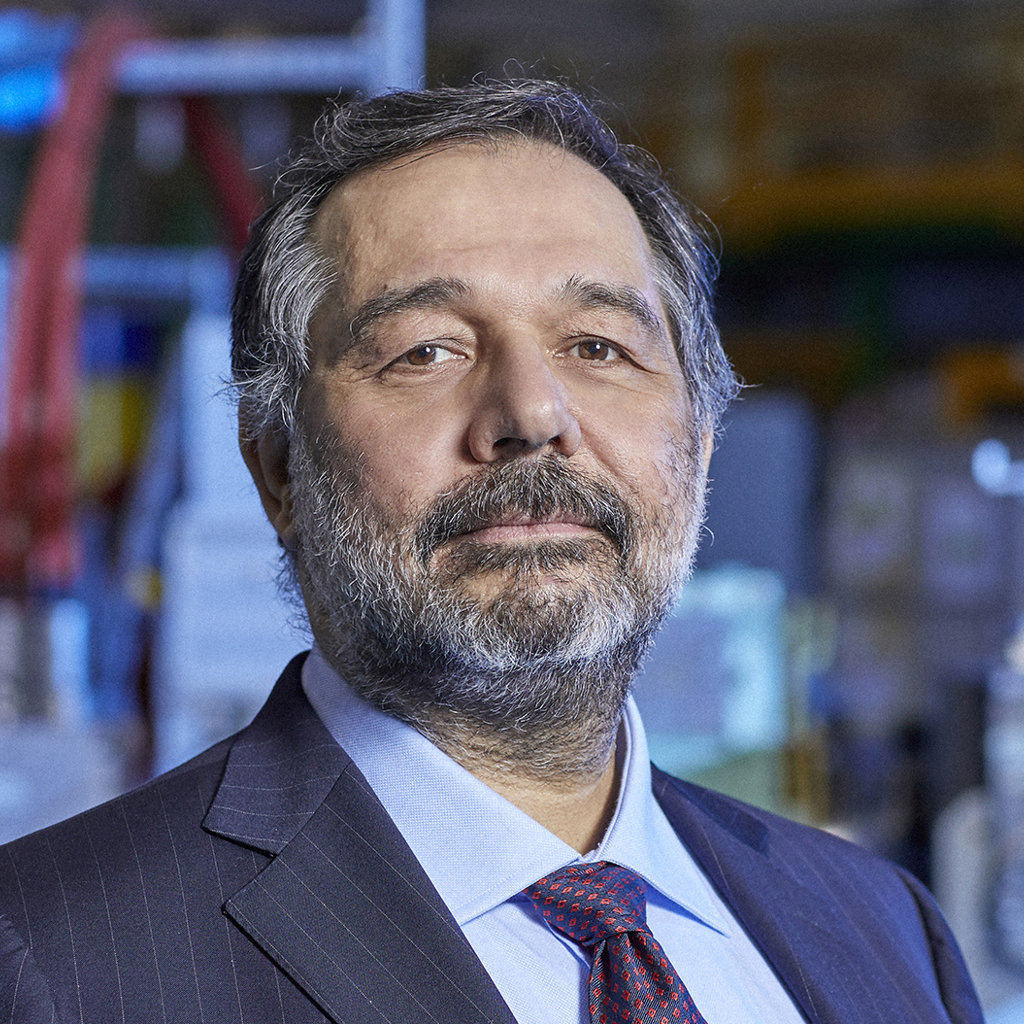 TO TREAT THE WORST TUMOURS YOU NEED THE BEST PHYSICISTS
At CNAO in Pavia, radiotherapists, bioengineers and nuclear physicists work side by side. There are only 5 other centres in the world like ours. We treat many tumours, even those that are inoperable or resistant to traditional radiotherapy techniques.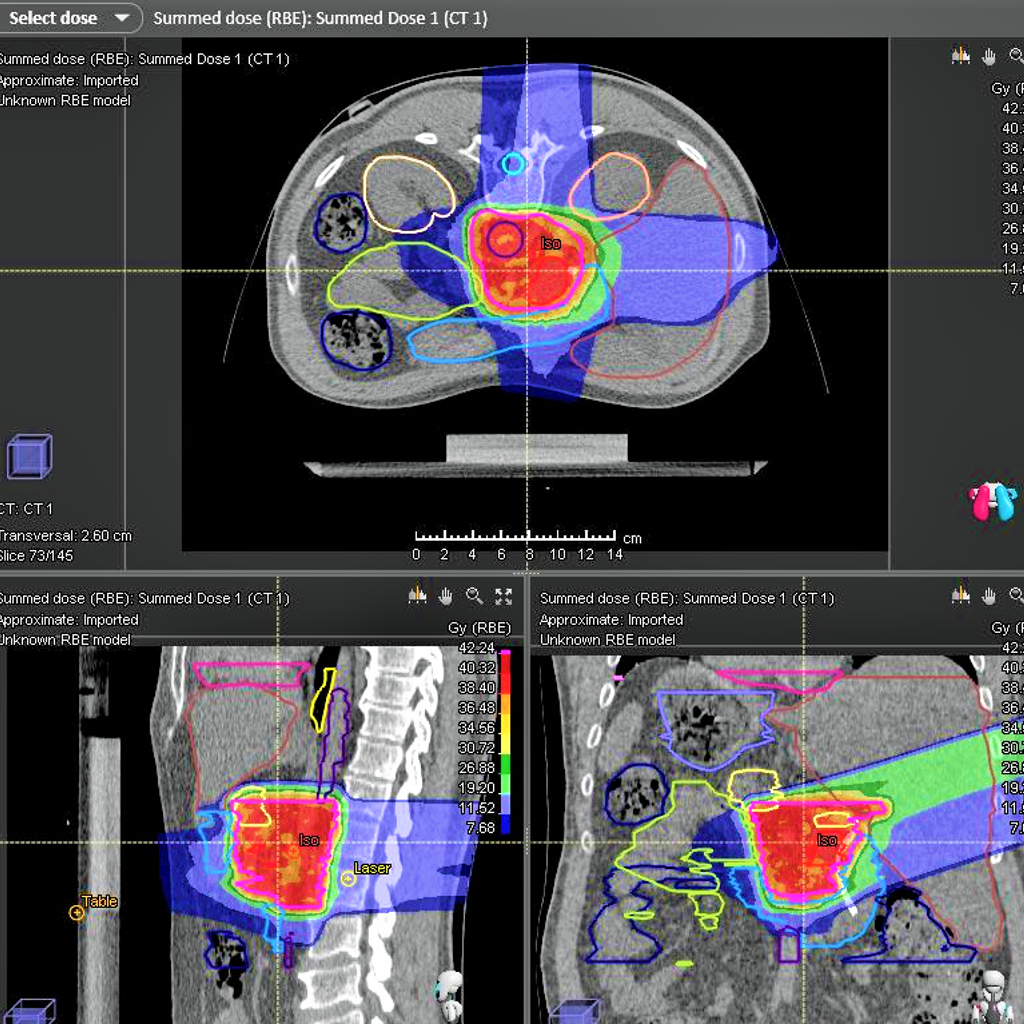 WHEN EVEN A MILLIMETRE COUNTS, YOU MUST BE MILLIMETRICALLY PRECISE
Unlike radiotherapy that uses X-rays, hadrontherapy uses carbon ions and protons. In this way, tumours can be accurately 'attacked' and thus healthy tissues around the target hit are not affected and there is less chance that secondary tumours appear.
AGAINST RADIO-RESISTANT AND INOPERABLE TUMORS
IN PAVIA, THE NATIONAL CENTER OF ONCOLOGICAL HADRONTHERAPY.
BOOK A GUIDED TOUR TO CNAO.
Would you like to know the facilities and understand how the CNAO's particle accelerator works? Register for a guided tour. Science belongs to all of us.
The National Center for Oncological Hadrontherapy is the only centre in Italy that uses hadrontherapy with both protons and carbon ions to treat tumours. There are only 6 facilities around the world that can do this, and CNAO is one of them. The Center is based in Pavia, only half an hour away from Milan.
Hadrontherapy is an advanced way of radiotherapy that uses protons and carbon ions instead of X-rays to attack tumour cells. These particles are very heavier and have more energy than electrons and, consequently, they are even more effective to treat some kinds of tumours. Hadrontherapy is particularly suited to treat radio-resistant tumours- those tumours that do not respond to the X-rays used by traditional radiotherapy- or surgically inoperable tumours.
Hadrontherapy is included in the list of treatments covered by the Italian National Health Service since 1 January 2014. Some of the main advantages of this treatment are:
tumours that are located in particularly difficult locations can be treated;
it is a highly precise method that targets the affected while sparing surrounding healthy tissue.
In addition to actively dealing with hadrontherapy treatments, CNAO is also a Research and Development Centre whose activities range from radiobiological to translational clinical research, aimed at continuously stepping up the fight against cancer.
Tumour pathologies that are treated at CNAO