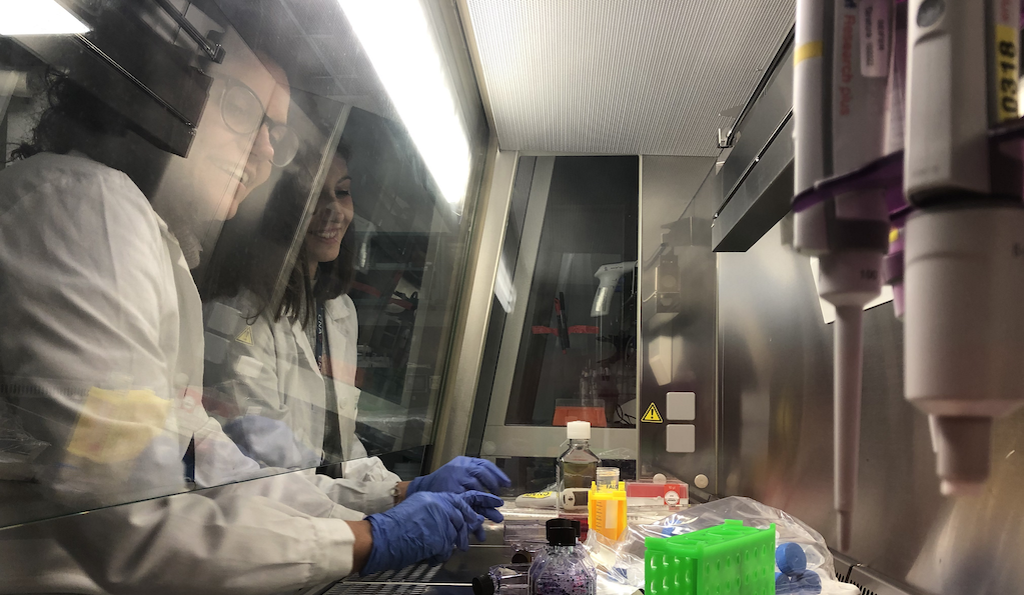 Notre activité et les projets actifs
Recherche
Research activities at CNAO
In a Centre of Hadrontherapy- an avant-garde radiotherapy technique to treat tumours-, it is essential to carry out research activities by implementing projects in all the scientific sectors in which the Center is involved, with the strategic objective of continuously improving the treatments.
Continuez à lire
Projets de recherche
En 2002, la plateforme ENLIGHT (European Network for Light Ion Hadron Therapy) a été créée, un réseau de plus de 300 membres de 20 pays européens, afin de réunir différents professionnels qui partagent leur expérience et intérêts dans les thérapies impliquant l'utilisation de particules.
Continuez à lire
Études cliniques en cours
Les recherches cliniques menées au CNAO visent à vérifier les résultats du traitement d'hadronthérapie appliqué aux différentes formes de cancer, à tester leur efficacité en association avec d'autres techniques d'intervention (comme la chirurgie ou l'hormonothérapie).
Continuez à lire