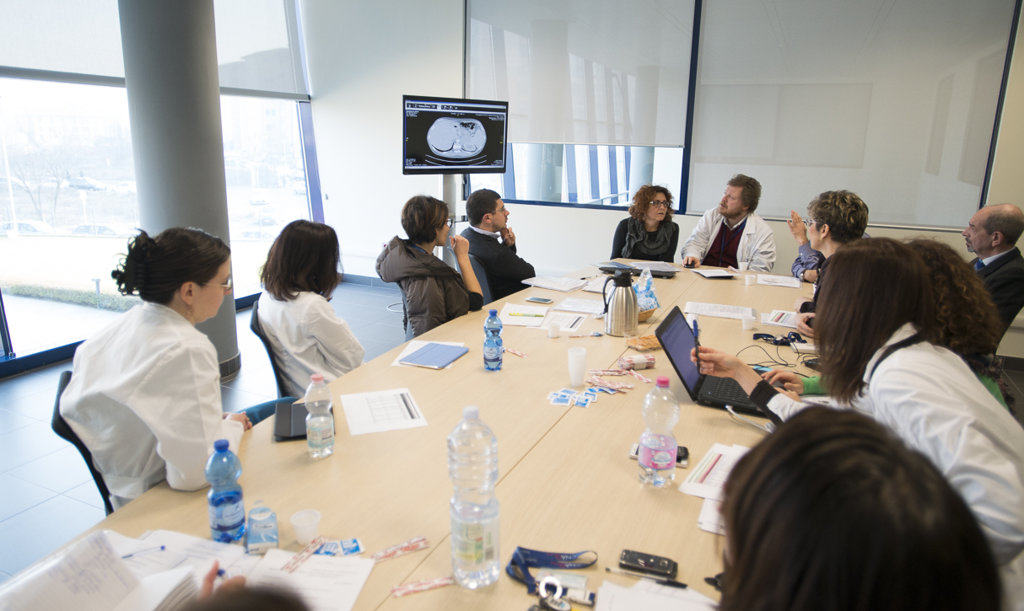 Request a further evaluation for your treatment pathway
Second Opinion
Second Opinion is a service available to all those who have been diagnosed with a pathology and who, before undergoing a therapeutic pathway, decide to rely on the board of specialists at CNAO Foundation to receive a second opinion on the diagnosis and the treatment to follow. The advantage of opting for the Second Opinion service is that the evaluation can be done without the presence of the patient in our centre.
Why a Second Opinion?
The request for a second opinion is a every patient's right. They will have a second point of view to consciously face the best clinical pathway.
At CNAO Foundation you can count on:
Medical staff who is qualified and specialised in the diagnosis and treatment of oncological pathologies
Advanced "technology" to treatment tumours
An unique and personalised service based on the specific needs of each patient
Guaranteed response within 5 working days(*)
(*) Starting from the moment the complete documentation for the specific clinical case is received, unless the medical staff need to receive further information.
How much does a Second Opinion cost?
CNAO Second Opinion - € 500
The second opinion also includes evaluating the latest patient's diagnosis studies (e.g. MRI, CT scans, PET).
Review and new report of the diagnostic images - €150 (surcharge)
How to request a second opinion
Download and fulfil the forms below
Remember that to complete the request it will be necessary to accompanied the above-mentioned forms by the following documents:
Patient's identity card and health card
Full clinical documentation (Italian or English)
Report by referring physician containing all the information about the stage of the disease, oncological and non-oncological medical history, ongoing therapies, drugs and everything necessary to elaborate the Second Opinion
If the applicant is not the patient, the following must be submitted:
Identity card of guardian/representative
Document proving the legal representation of the patient (parent, guardian or representative)
Download the Second Opinion form
Make an IBAN payment
Please make the payment for the Second Opinion (including the cost of 18.00 € for sending the report by courier) by bank transfer using the following coordinates:
Bank: UBI Banca
IBAN: IT04J0311111300000000045867
BIC/SWIFT: BLOPIT22
In the name of: CNAO Foundation Strada Campeggi, 53 27100 Pavia (PV)
Reason: Patient's Name - CNAO Second Opinion
Send documentation
Once all the forms have been completed, please send them together with the documents (clinical and personal data) and the copy of the bank transfer, choosing from the following delivery options:
For further information about CNAO's Second Opinion service, call 0382 - 078321 [available from Monday to Friday, from 10AM to midnight].
The documentation for the Second Opinion received without the necessary duly countersigned Privacy Consent form will not be evaluated
SEND YOUR DOCUMENTATION