Effectiveness of hadrontherapy and the side effects
Effectiveness of hadrontherapy and the side effects
Dr Francesca Valvo - Medical Director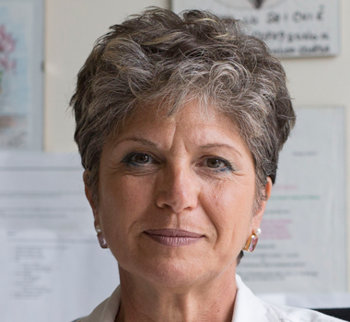 Hadrontherapy is a especial type of radiotherapy with minor side effects. Which are the most frequent ones?
The side effects of hadrontherapy are diverse, depending on the area irradiated; however, in almost all the cases observed, they are minor and easily solved.
Those more acute, that appear during the treatment and up to 6 months after it, are generally mild and appear as inflammation of the mucous membranes (mouth, pharynx, nose and eye) when the area irradiated is close to the head and neck. The skin can suffer the side effects of radiation treatment by becoming reddish (erythema) in the areas where the hadron beams enter.
If the abdominal area is irradiated, occasional mild nausea may occur.
The late side effects, that may appear 6 months after the treatment, are various and depend on the area irradiated as well as the dose delivered, and other previous treatments (for example, other cycles of traditional radiotherapy). The most frequent late effects when the skull base is irradiated are deficit in the pituitary function (pituitary gland in close proximity to the tumour). In the case of re-irradiation of the areas next to nervous structure, there might be cases of neuropathies (pain along the nerve).
How can this be tackled?
The inflammation of the mucous membranes or of the skin are generally mild, completely reversible at the end of the therapy. They can be treated with local medicine (anti-inflammatory agents).
Nausea, when it occurs, is mild and it does not require any treatment.
The late effects on the pituitary gland are easily controlled by hormone replacement therapy, while the pain in the irradiated nerves can be relieved with an analgesic.
Are there any oncological therapies with no side effects?
Unfortunately, there are no treatments that are completely free of side effects in general; even tachipirin or acetyl salicylic acid (aspirin), which we all use widely, may cause undesirable effects. In particular, in the field of oncology, the complexity of treatment modalities (surgery, radiotherapy, chemotherapy) makes the onset of undesirable effects more frequent, even if thanks to scientific progress in recent years these treatments are becoming more and more focused on the tumour target, as in the case of hadrontherapy, paying increasing attention to the patients' quality of life.