the costs and effectiveness of the oncological treatment
the costs and effectiveness of the oncological treatment
Dr Francesca Valvo - Medical Director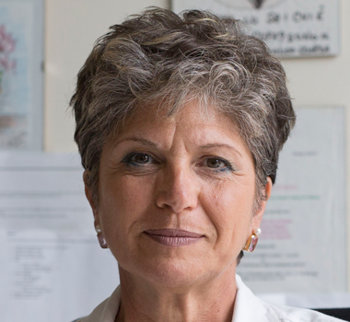 Is it true that some of the most innovative oncological treatments have a very high cost and cannot be guaranteed to everybody?
There are some therapies, as for example the biological drugs created and designed to target and hit the tumour cells, which have elevated costs for the National Health System.
It must be considered that, though thanks to progress made in scientific research, in medicine and in the pharmaceutical industry, the oncological patients have a longer life expectancy: the number of cancer patients, 3 millions in 2015, is increasing by other 90000 units every year. (+3%).
The Health System spends other 5000 Euro a year per each patient and this figure grows considerably (15% every year) caused by the new drugs and technologically advanced treatments.*
What can be done to reconcile effectiveness and right to be treated?
To solve the problem the collaboration of everybody is essential: Health authorities, pharmaceutical industries and doctors.
The national and international drugs authorities must carefully evaluate the cost/benefit ratio of a new medicine before authorising its commercialization and defining its price.
We, as doctors have a huge responsibility because, without forgetting about safety guidelines, quality and applicability of the treatment, we have to decide, using common sense, if it is really necessary to make use of a medicine. Expensive drugs that have limited benefits or that cause a deterioration in the quality of life of the patient in the last months of his/her life are often used.
This is why it is so important to distinguish between the drugs that can heal or improve the survival of patients from the ones, less effective but with similar prices.To improve the access to these expensive drugs for every patients, the price should be treated with the pharmaceutical industry.
In general terms, it is necessary to continue to spread strong communication campaigns about risky behaviours, like smoking. It is also important to make people lead a healthier life and to reduce the risk of getting sick.
Hadrontherapy is becoming a very effective therapy against radio-resistant and surgically inoperable tumours. What are the costs? Is it a therapy accessible to everyone?
An entire cycle of hadrontherapy costs €24.000, compared to €60-100000 that some treatments with biological drugs cost. Obviously, beyond costs, a therapy should be chosen according to its clinical effectiveness on the type of tumour to be treated. Hadrontherapy, for example, is the most indicated solution for the tumours that are resistant to radiotherapy or when they are non operable.
Currently, only patients residing in Lombardy and Emilia Romagna have direct access to this therapy. The citizens of other regions must request authorisation to the ASL (Local Health Authority) of residence to be able to have access to the therapy.
With the introduction of the new LEA (Basic Benefit Packages) by the Ministry of Public Health, it is expected hadrontherapy can become automatically accessible to every Italian patient, without the need to requests authorisations, without long waits and too much red tape.
This will be done by faithfully respecting Article 32 of our Constitution that defends the right to health for all the citizens.
* VIII Report from F.a.v.o. (Italian Federation of the Voluntary Oncology Association) about the condition of care of oncological patients.