Paediatric cancer
Paediatric cancer
Dr Maria Rosaria Fiore - Radiotherapist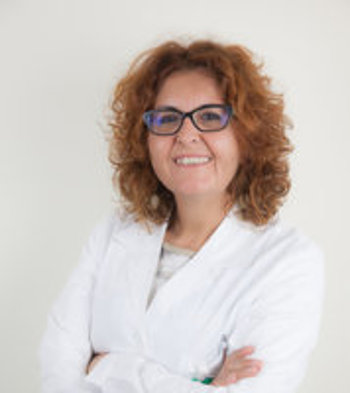 A few days ago we read in the newspapers about Rebecca, the Piedmont girl who will undergo a proton therapy to treat a tumour in the skull base. How does this therapy work on such a small patient?
Brain tumours are the most frequent solid tumours affecting children. In most of the cases, the treatment involves surgery, radiotherapy, and chemotherapy in order to control the disease locally and remotely.
The main disadvantage of radiotherapy is its acute and late toxicity that is particularly serious for the central nervous system during childhood.
In fact, the risks of neurocognitive and hormonal deficits, vision, and hearing loss are some of the most frequent late effects. Also, in case of craniospinal irradiation, there might be alterations in the growth of the irradiated bone, apart from possible damage to lungs and the heart function with an increase of cardiovascular risks and of the incidence of a stroke during adulthood.
Hadrontherapy, thanks to the characteristics of the particles that deposit most of the dose on the tumour volume while sparing the healthy tissues, aims to reduce the side effects on young patients while keeping local control of the disease.
Can you at CNAO treat paediatric cancer?
Yes, today we have received three little patients, but in the future we will be able to successfully treat many more. We are in fact working with the Ministry of Health and the Istituto Superiore di Sanità (National Institute of Health) to expand hadrontherapy to all treatable diseases, including paediatric cancer. As soon as we have the authorisation, paediatric patients who have been regarded as suitable to receive radiotherapy will be treated with proton therapy.
Nowadays paediatric patients can come see us under a "compassionate treatment" programme, recognised by the Italian Ministry of Public Health, for some special cases chosen, but this is only a temporary solution while we wait for the CE marking for CNAO's medical device. In this way, we will be able to use hadrontherapy to treat paediatric patients.
Which are the advantages of hadrontherapy in this field?
Therapies using particles, like proton therapy, reduce irradiation to the body of young patient with a long life expectancy. They also reduce other late side effects already described as well as the risk that secondary tumours appear.
One of the characteristics of protons, in fact, is the significant reduction of the integral dose to the patient that responsible for a high probability of secondary tumours. Due to its important features, proton therapy is more and more often present in the modern European protocols to treat paediatric neoplasms.