The fake therapies against cancer
The fake therapies against cancer
Dr Francesca Valvo - Medical Director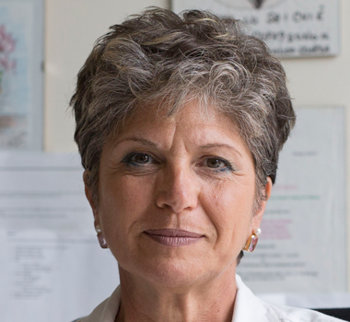 These days a lot is being said in the media and social media about the fake therapies against cancer that are recommended by doctors who have been expelled from their association and by "gurus", putting patients in great danger. What piece of advice can be given to oncological patients to be aware of this menace?
The best recommendation is to go to oncological facilities and to follow only what an oncologist advices or prescribes.
Unfortunately, if they have a tumour and must undergo an often demanding therapy with sometimes very important side effects, this disrupts the sick patient's life as he has to face something difficult to accept.
The most fragile persons are the ones more exposed to gurus: it is easy for them to think that they can be cured of cancer in a simple and painless way. It is humanly difficult to accept. On internet you can find many peremptory statements, but also the testimonies of so many people that declare that have been healed. It is understandable that you might think this is true,that it can work, without any side effects and without suffering. It is very easy to be deceived.
For this reason, the early management of cancer patients needs the presence of healthcare professionals who know how to communicate in the best way possible with the patient, and adapt this communication to the beliefs and cultural and personal background of the patients and their families, without contradicting each other and working together as a multidisciplinary group, while respecting and harmonising the different competencies. The best way to protect patients against fraud is to take care of them as individuals.
How can someone be sure that a therapy is scientifically valid?
If you contact an oncological hospital facility you can be certain that they will adopt internationally accepted standards of care. If the patient is included in experimental treatment protocols, these are approved by a scientific committee that evaluates reliability and ethics.
Recent cases in the news and most recently the "Stamina" case has called the attention concerning the protection of minors affected by serious illness. How should parents act in case the patients are minors?
Parents who discover that their child has a tumour find themselves living a nightmare full of fear for their child's destiny. The defensive reaction is disbelief and rejection.
Also the material discomforts, the trips, the comings and goings may be traumatic, that not only hurts but it also makes it impossible to think and to organise yourself.
This type of breakdown represents a risk for parents, but also for the child that in his condition needs to be treated with the joint work from doctors and family. An American research has evaluated that parents with a child with cancer are experiencing something similar to a DPTS (post-traumatic stress disorder). It is a problem that goes beyond anxiety and depression and it is more like a psychological disorder present in people that have been victims in a war or in a natural disaster.
For the child to be able to face the treatment, he must feel that at least one of his/her parents tries to keep it together and face the daily challenges.
Many problems might be anticipated and contained with a clear communication with the doctors, but not one way, with a specialist that not only explains the diagnosis and talks about the treatments but that also listens to the family. In short, the treatment is not only for the child but for the whole family who suffers together with the child.