3 questions to CNAO President
3 questions to CNAO President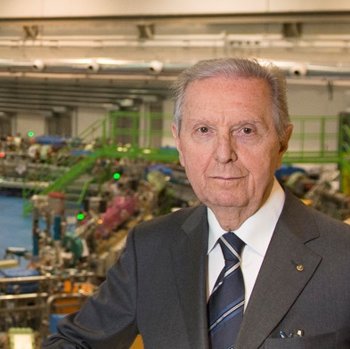 2015 has been a very difficult yet exciting year. If you have to take stock of what has been done so far?
A positive outcome, no doubt. Thanks to the great work of all the personnel at CNAO we can treat more and more patients year after year. Healthcare services in 2015 have been 35% higher than in 2014.
This is a sign that our centre is better known and that hadrontherapy is becoming the most effective treatment against some forms of rare tumours that are radio-resistant and surgically inoperable.
I cannot forget that only a year ago our centre was about to close. The actions by the Minister of Public Health Beatrice Lorenzin, who came to visit us in March of this year, was key. She voted the amendment in favour of CNAO in the previous Stability Law, acknowledging hadrontherapy as a "lifesaver" and ensuring that CNAO's treatment and research activities for our region could continue.
What is the future of CNAO?
There is still a lot to be done. Now that hadrontherapy has been included in the Basic Benefit Package (LEA), under the current Stability Law.
It is also essential to obtain the final authorisation for the CE marking of CNAO's medical device from the Istituto Superiore di Sanita (National Institute of Health) so that we can expand the number of pathologies that can be treated with hadrontherapy, for the benefit of all the patients that need it.
Research is also among CNAO's missions. There is an experimental line that is being built in collaboration with the National Institute for Nuclear Physics. This will allow to make experiments with the hadron beam for medical as well as industrial applications.
What makes CNAO stand out?
Often the bond we create with our patients is special, from the human point of view. At CNAO we want the cure to start first of all by being able to connect with our patients. We receive very beautiful messages and letters of gratitude and I believe this is very important.
Sincere wishes to everyone who support us and believe in our job.